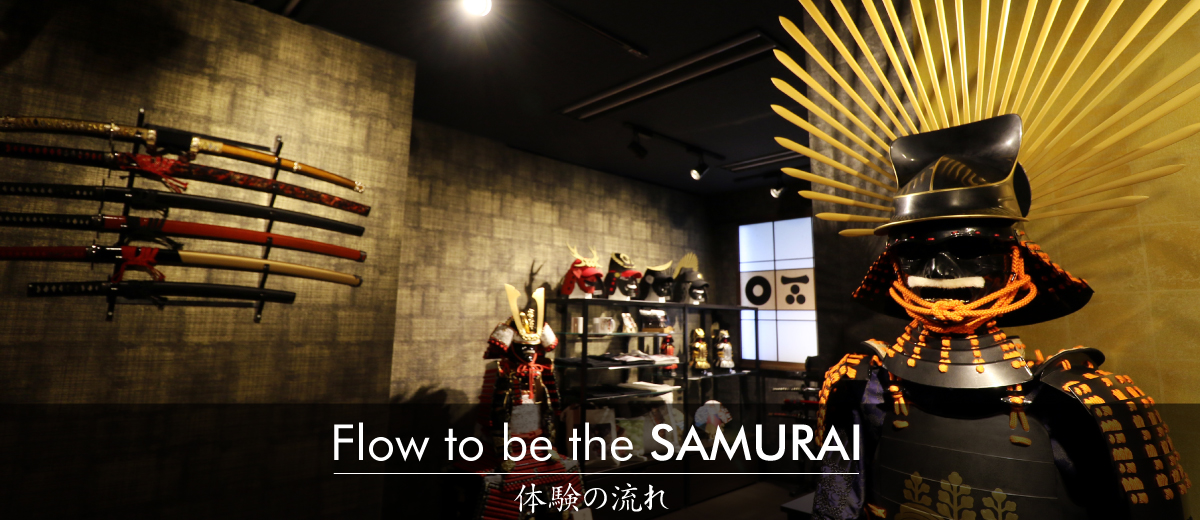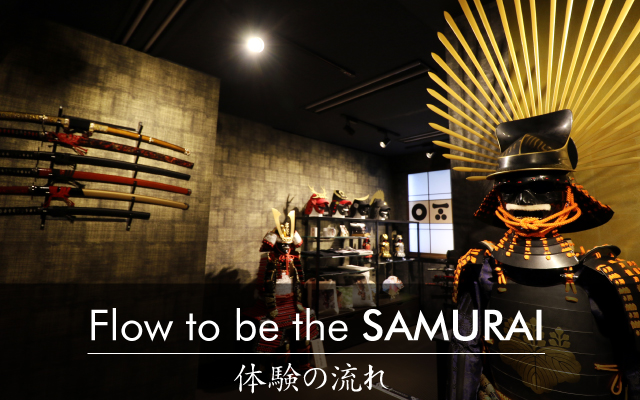 The process of experiencing SAMURAI
1. Bookings
Please use the booking form for the schedule you wish to have.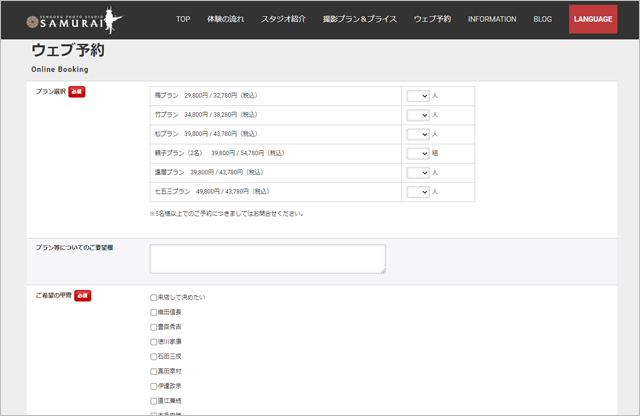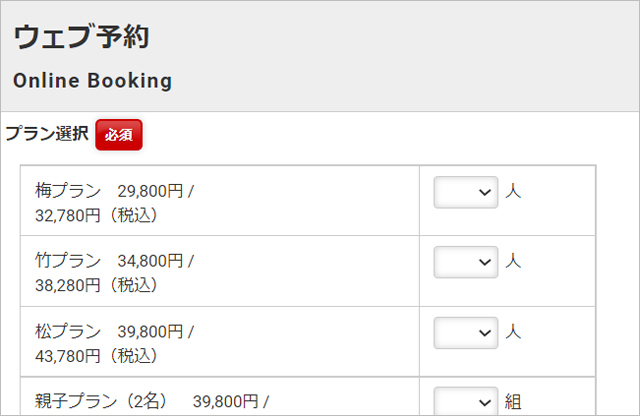 Bookings will be accepted until 6pm of the day before you wish to book via booking forms. Please email us after 8pm.
※You will be able to book even on the day depending on availability.
2. Access
15 mins from JR Shinjuku station on foot
10 mins from JR Yoyogi station on foot
5 mins from Odakyu Sangubashi station on foot
3. Studio appearance
A post office is on the ground level and the studio is on the third floor.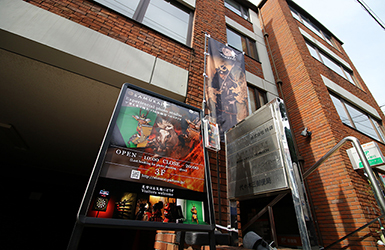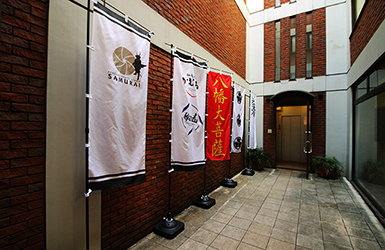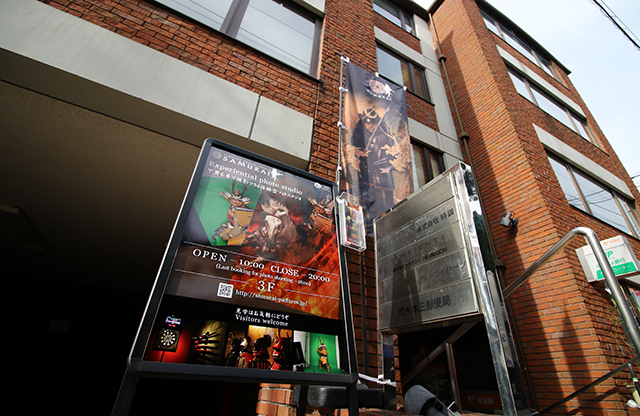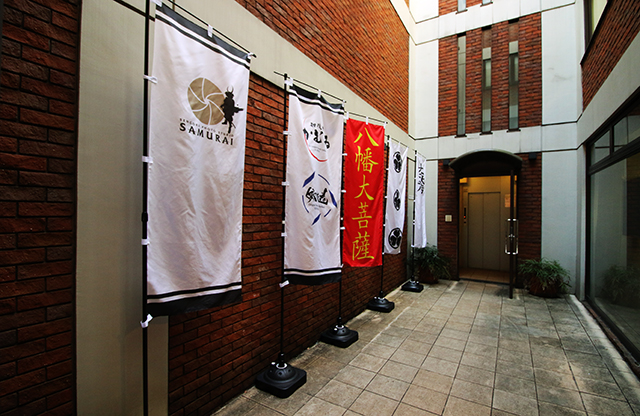 4. Studio entrance
When you get out from the elevator, the samurai mural will welcome you. Expectations will expand from a sudden discovery of other world.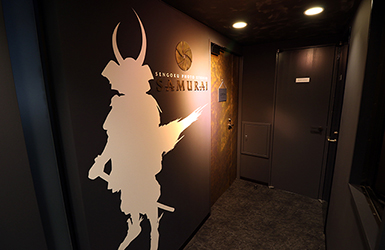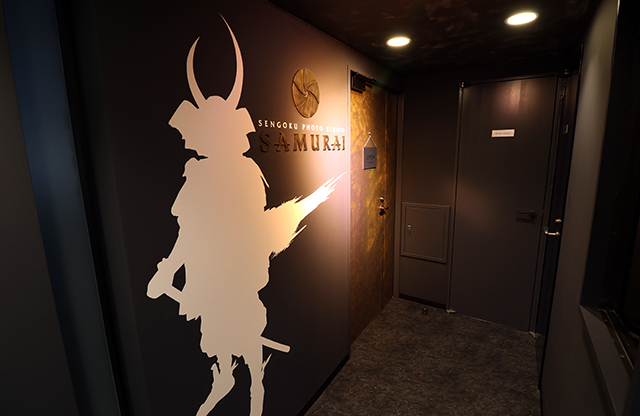 5. Inside of the studio
A mysterious world that appears in front of you when you open the entrance door. The space leads you into the world of the Sengoku warriors.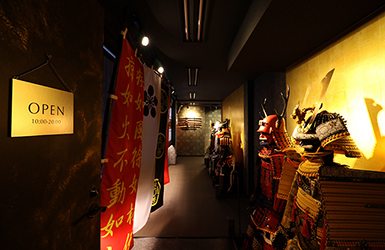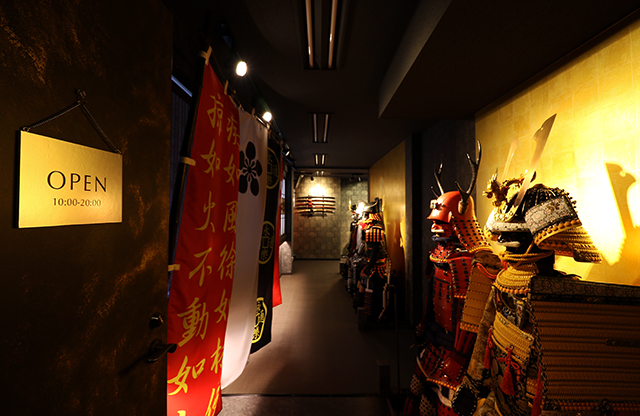 6. Explaining the plan
Our staff will explain the contents of the shoot and ask the customer's request in the lounge. Please feel free to ask about the procedure.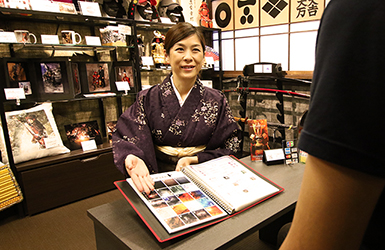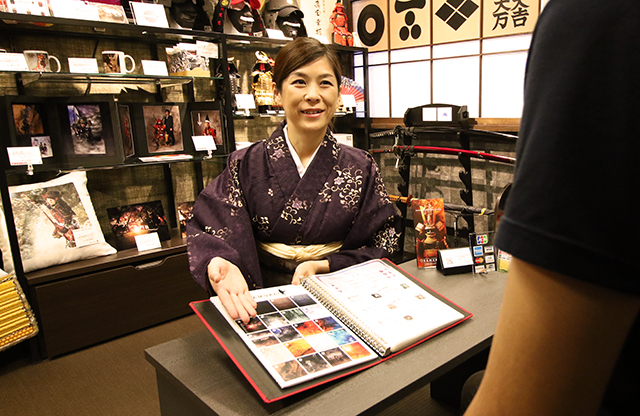 7. Choose your armor
Choose your favourite armor with staff explanations.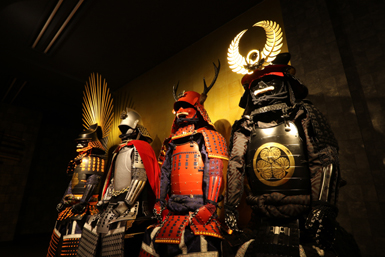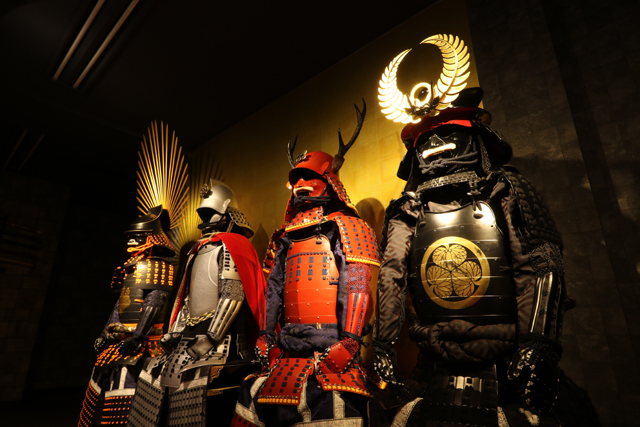 8. Gear-up in armor
Wearing armor. Our armor specialist will explain about the armor while you are putting it on. The excitement gradually comes up.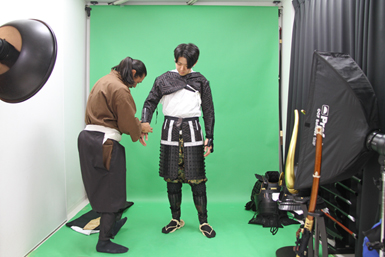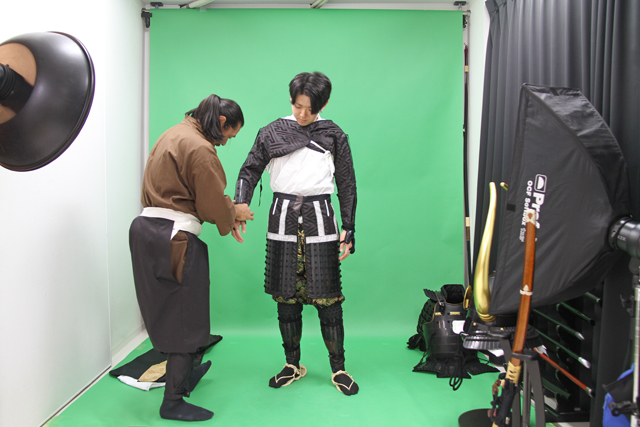 9. Shooting
The shooting will be taken by an exclusive photographer with real equipment in the professional studio. You are the Movie star in our studio.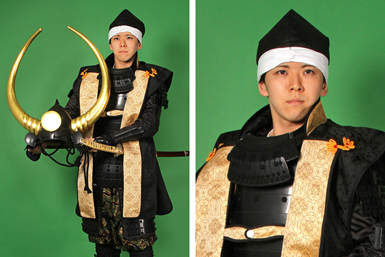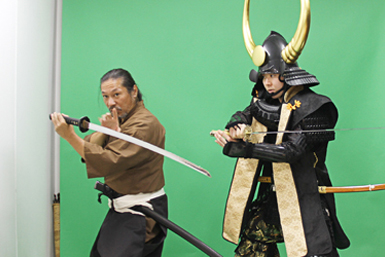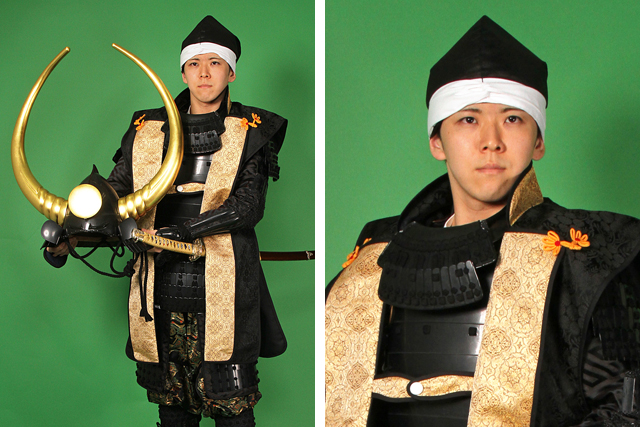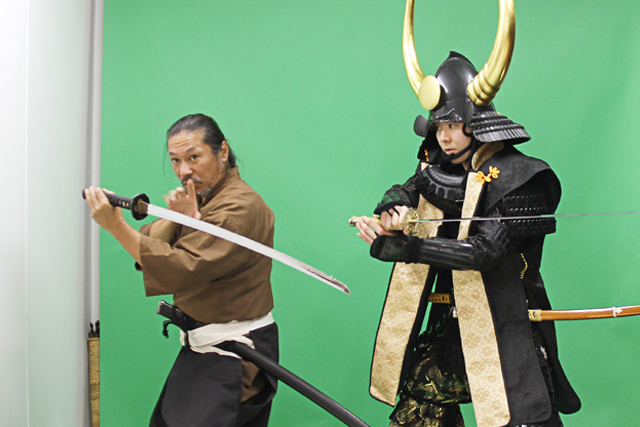 10. Finish shooting
Remove the armor and get dressed. The moment of releasing the weight of armor and tension, feels like a samurai after fighting!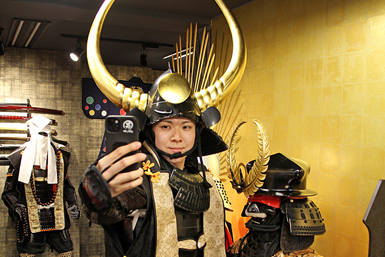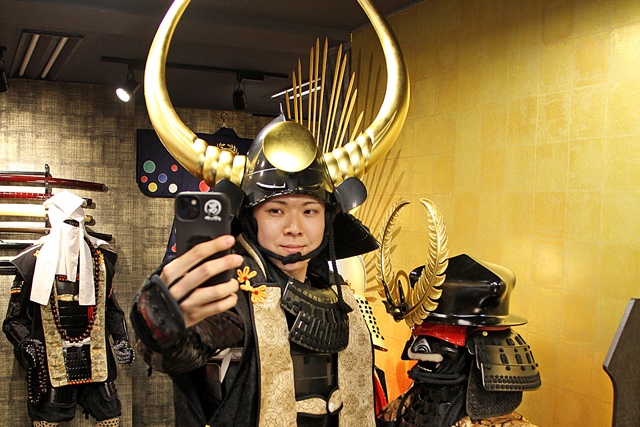 11. On your return …
Your photos are available already as a completed CG composite.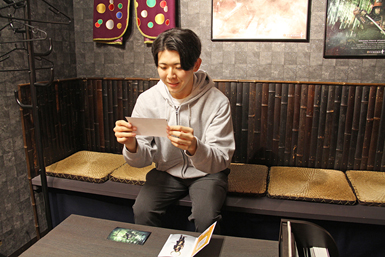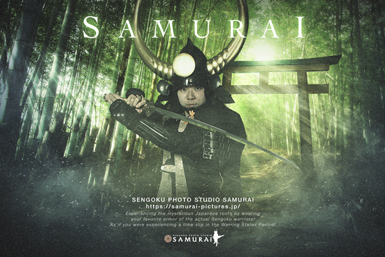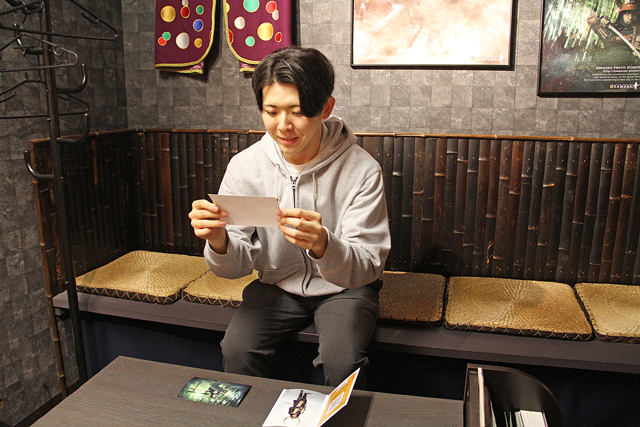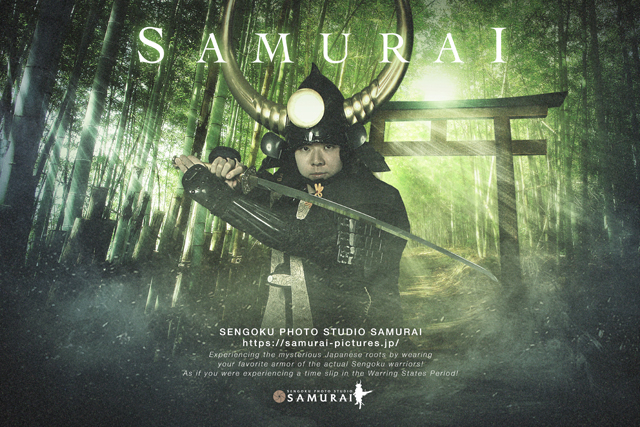 12. Select printing goods
Choose printing data for a poster, T-shirts etc.
※Selectable goods differ depending on plans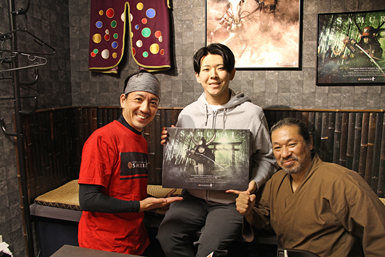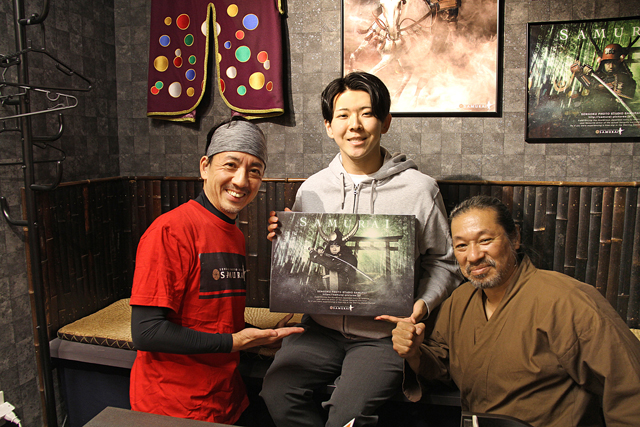 13. Souvenir
Enjoy select gifts in the souvenir shop while waiting for the printing goods will be completed within 10 mins.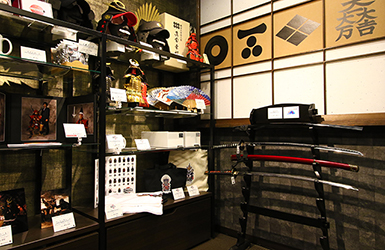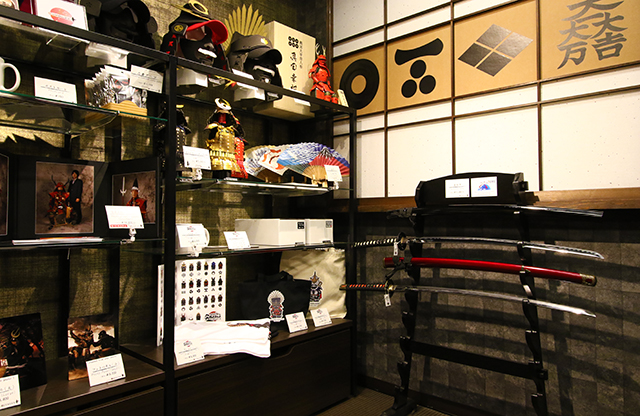 14. Completion of printing goods
The customer confirms the finish and takes them home straight away.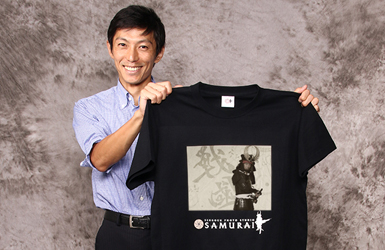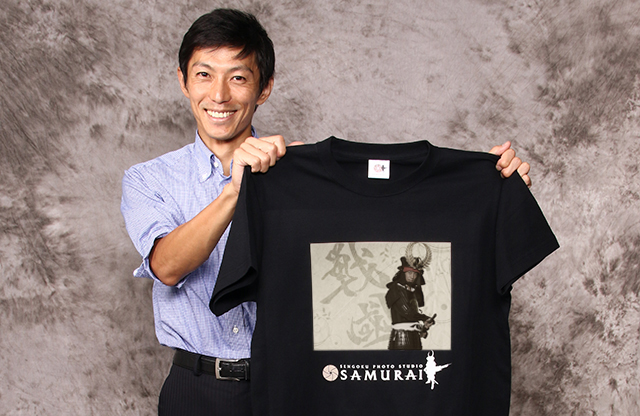 15. Payment
Payment methods are available with cash and various types of cards as below.